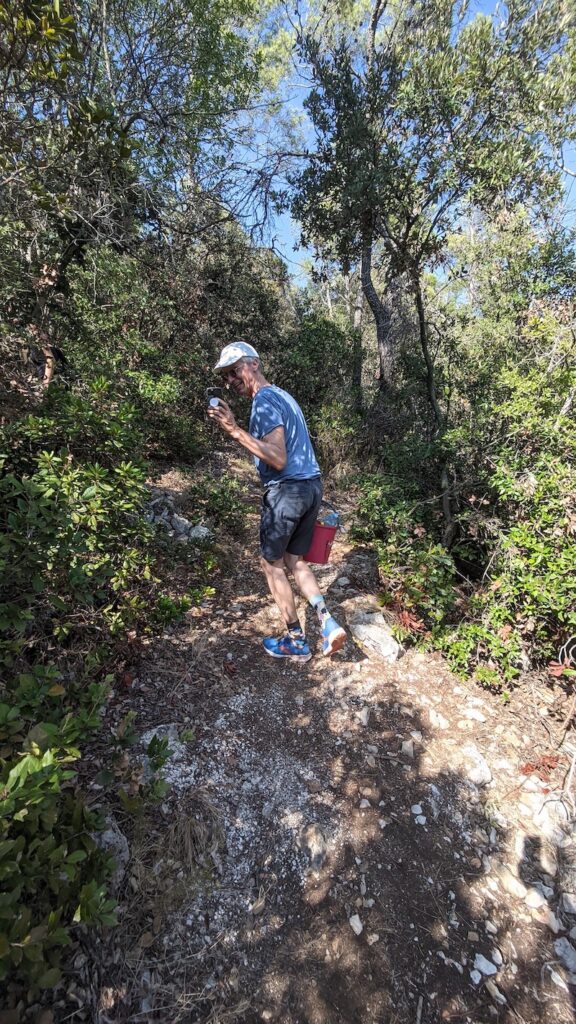 During the summer of 2022, Berlin-based artist Aram Bartholl, known for his exploration of the interplay between internet cultures and physical worlds, visited us on the island of Vis. After helping out with the Sisyphean task of hauling heavy bags of sand up and down the hills, Aram left another mark for posterity by installing a version of his renowned artwork 'Dead Drops' in the wall of the ISSA Headquarters & Library.
'Dead Drops ' are USB flash drives embedded into walls, buildings and curbs all over the world, thus creating an anonymous, offline, peer to peer file-sharing network in public space. Everyone is invited to drop or find files on a 'Dead Drop' by simply plugging in their laptop.
'Dead Drops' transfers the process of data storage (which is typically dominated by the big data companies) into an offline file-sharing network hosted by local communities. These easily accessible storage drops initiate a performative process where people exchange, retrieve and leave behind files for others to discover. With 'Dead Drops', Aram Bartholl invites us to consider network activities as (political) forms of participation, using the potential of public space.   
Read more about the project and find a 'Dead Drops' close to you here: https://deaddrops.com/
See more of Aram's great work here: https://arambartholl.com/