The Material Arrives
With a clear vision in our minds, we spent the last summer carrying bags of sand and cement uphill, but that was not the end of our own little "Fitzcarraldo" episode. As the spring of 2023 approached, we continued with our "happy Sisyphus" work: the construction material for the restoration of the old stone house arrived, and we rolled up our sleeves.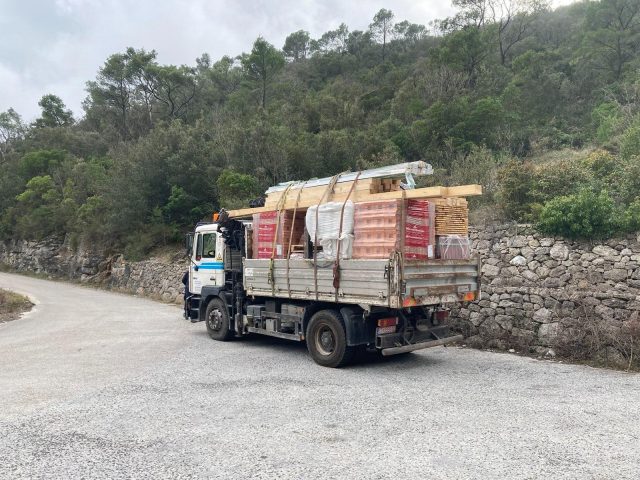 Up and Down and Back Again
The construction site is remote and far from the road – even further if your load is heavy, but much shorter in good company. Some of us came from far away to help, some local friends volunteered; and some were hired due to the amount of the material that had to be transported manually. We were a colorful group: from local winemakers to writers, actors, musicians, and the youngest in our merry bunch – a baby – all part of the project. Nowadays, it seems like you must be a bit crazy to start rebuilding in a place like this. We had our doubts, but in the end, it made more sense with the peace and quiet this place offers.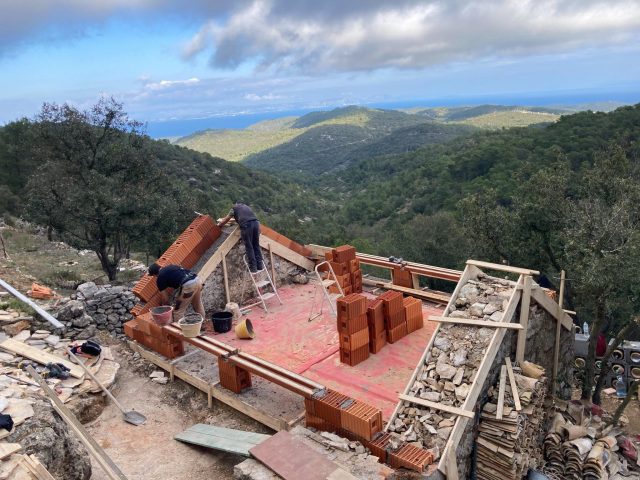 Another Day…
The roof is almost finished, and charming details are on the way, like these round boat windows. The builders we found by recommendation were amazing and professional. Building on an island is never simple; however, that didn't impact their work or demeanor, and they taught us a lot as well. We loved their unconventional, well-thought-out worldviews.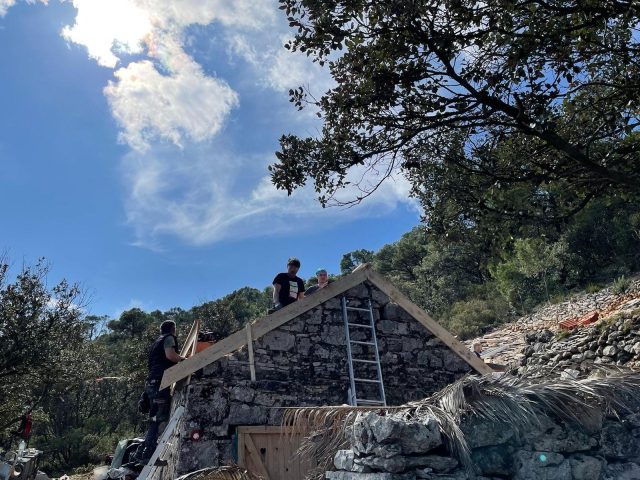 No Friend But the Mountains
The school finally has a roof. Now we can start working on bookshelves and all the next steps. Everyone is excited about the progress; it was (and still is a bit) hard to believe the roof is finally done and the little house will soon be able to house our books.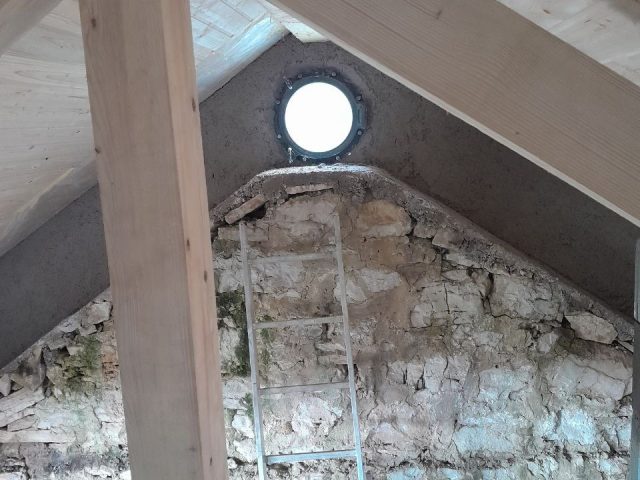 Almost There
The interior work is underway, with stonework and painting to follow. This was a big first phase, or was it the second, maybe even third. Difficult to say. A lot has been done in this time. Parallel to the school website, the physical site is being built. If you look at it now, or from one point of view, it was all just a lot of fun. But it wasn't easy. Even more so when we look at the dry-stone walls around us here on Vis. This at least helped us understand it better.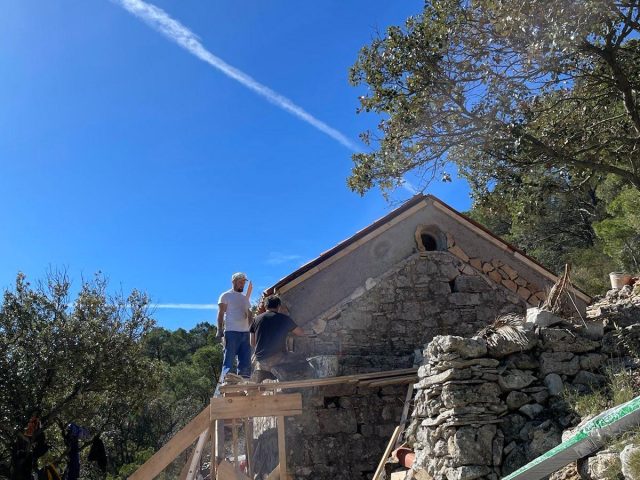 Painting
While previous participants had moved on to other places, others came to continue the work. They left, but their hearts and minds stayed with ISSA. Those who had been following the updates from afar, now came to put a few strawberries on the cake by painting the doors and windows green, as it is customary on this island. While on the Greek islands it's common to paint in light blue, here it's white and green. Since we are surrounded by evergreen Mediterranean forest, the choice was natural.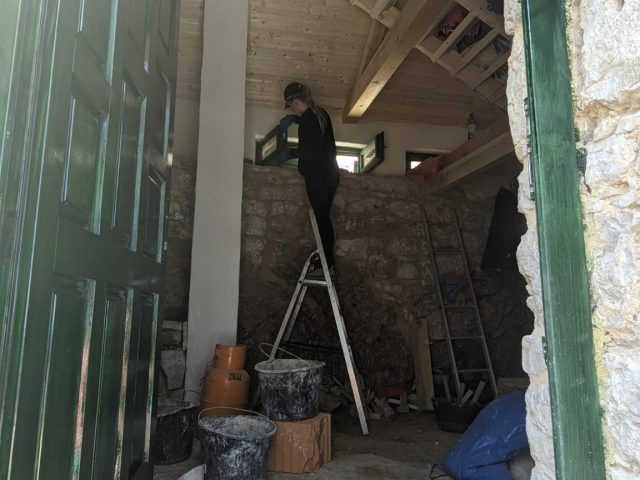 For more check out our projects page and consider helping out however you can, we guarantee good work, fun and new friendships. See also how we started.

We are building the school – the school is building us.