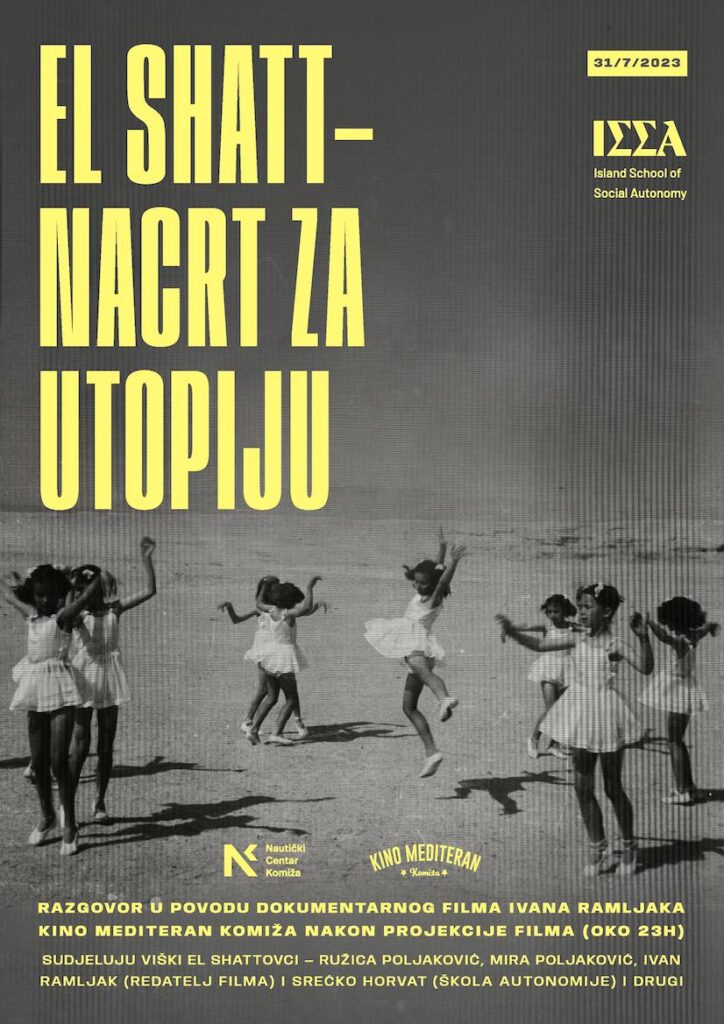 On Monday (31/7/2023) ISSA is organizing a discussion with the director of documentary film "El Shatt – A bluepring for Utopia" Ivan Ramljak and the still living refugees from El Shatt Ružica Poljaković & Mira Poljaković, to be held in Komiža at the summer cinema Kino Mediteran.
More about the movie:
Hundreds of frozen and starved people floating on boats in the middle of the Mediterranean Sea fleeing from the war… Familiar scenes that we are used to seeing in recent times. But the year is 1944, and the refugees are travelling from Europe to Africa. After Italian capitulation, and before the arrival of German army, 28.000 Dalmatian Croats left their home villages and towns to live for two years under the tents in the middle of Egyptian desert, in a kind of a communist model village that was formed to show the Allies how the new Yugoslavia will look like when the war ends. This is a story about them.
Stills from the movie: