The newest addition to ISSA school is a solar panel, generously donated and installed by Selena Savić and Gordan Savičić (with a little help from !Mediengruppe Bitnik). We installed the panel on the roof, facing due south, at an all-year optimal angle. The panel now feeds a battery, which stores the energy and extends the availability of power into the night. The solar panel is a great addition to the off-grid school: It gives us basic power capacities for charging devices from laptops to soldering irons, amps and lighting.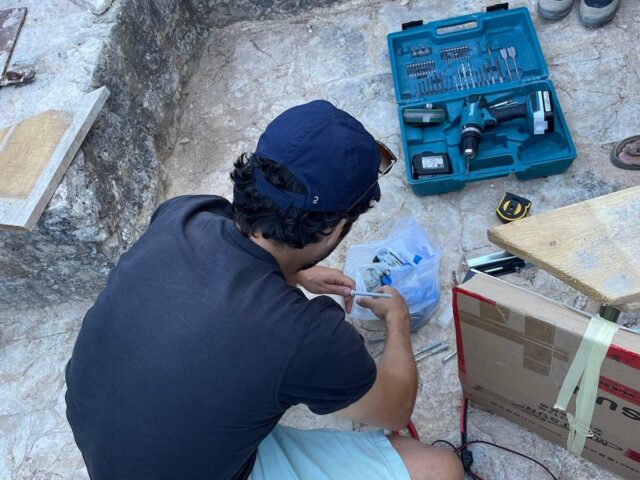 Pirate Radio ISSA
Once we had the solar unit up and running we went on to play with FM radio broadcasting. Using different set-ups, Gordan Savičić, Selena Savić and !Mediengruppe Bitnik experimented with ranges and antennas, testing them in the actual terrain of the school. Both the antennas and the boosters will require more research and we look forward to continuing the experimentation soon! The radio project will kick off in September where we will explore the technical aspects of broadcasting, from low-power mini FM broadcasters we can soldier ourselves to more advanced set-ups that can also transmit via RDS, the Radio Data System, a communications protocol that allows the embedding of small amounts of digital information (like information on current track played or station identification) in conventional FM radio broadcasts.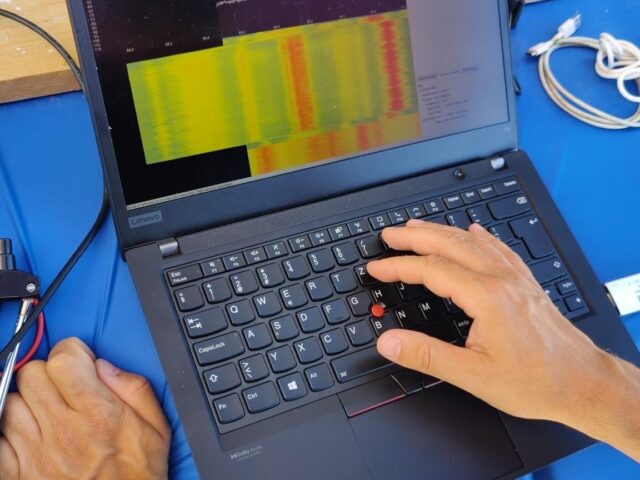 Selena Savić is a researcher and a trained architect. Her research interests revolve around the mixture of computational processes with the built environment, exploring ways to communicate communication processes. She edited two books (Ghosts of Transparency, 2019 and Unpleasant Design, 2013) and she writes about computational modeling, feminist hacking, and post-human networks in the context of design and architecture.
Gordan Savičić is a critical thinker, technologist, artist and designer whose work investigates the relationship between people, networks and interfaces. He has a background in media art, research and teaching, and his main areas of interest include digital and urban interventions as well as open-source technologies. He was part of Moddr, Weise7 and co-authored the Critical Engineering Manifesto.