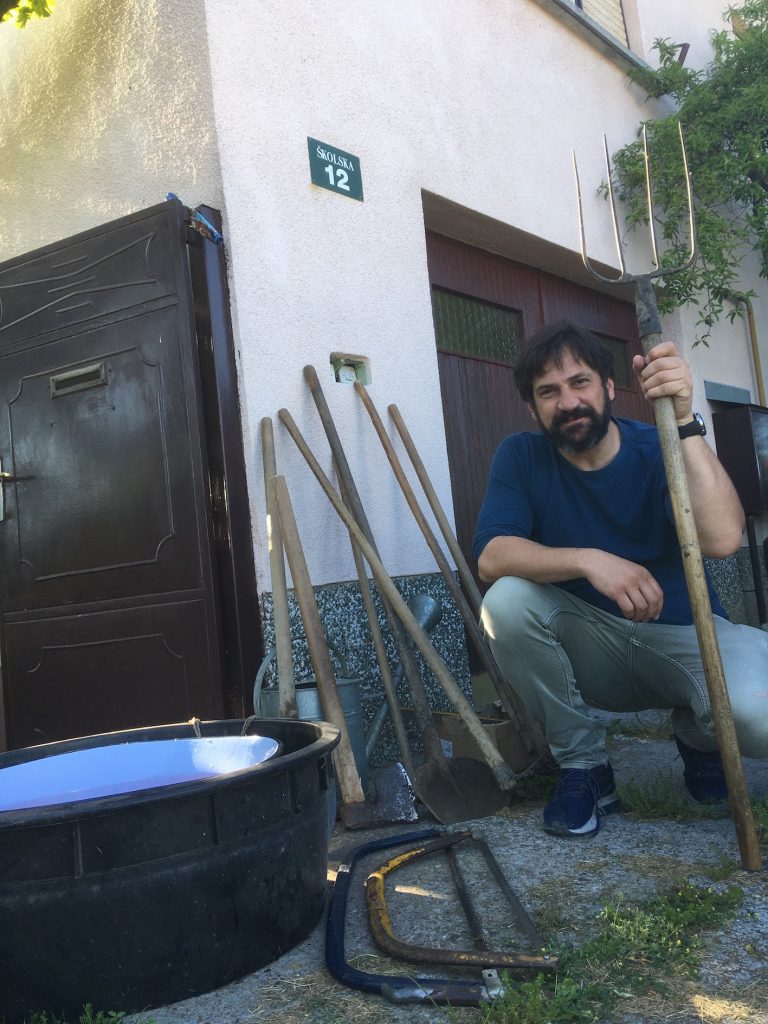 Gogo's car is like a living room.
He travels back and forth from Zagreb to Belgrade and all around ex-Yugoslavia and Europe, shooting series and movies, visiting friends and family.
The road-trip is filled with cigarettes, smoothies, and numerous phone calls, which Gogo handles like a magician, driving and talking to people.
Sometimes I think it must be hell. To talk to so many people. But I do the same. Only I'm not driving, and I have no clue where we are going.
Gogo's aunt died and her husband, who also died only a couple of months earlier, had some tools left over that we thought could be useful for the groundwork at ISSA, hard manual work that will take years: cleaning the 3 hectares of land, cultivating, constructing, reconstructing, gardening.
As soon as we arrived, the neighbours gathered. A family who knew his aunt and children cried, carrying her photograph out of the house, which was a particularly touching experience. Then another neighbour seemed to have stolen a trash can. Gogo handles the situation well, while I am inspecting what could be useful for ISSA.
It was my first time in a house of unknown people who had just passed away, for the sole purpose of carrying out stuff they no longer needed, and some future life did. At some moments I felt like a war criminal. The bloody war in Yugoslavia suddenly came back, a sort of a strange déjà vu, probably grounded in reading too many reports about people stealing belongings from their neighbours during the war in the 1990s (TVs, sofas, dishes, cutlery) …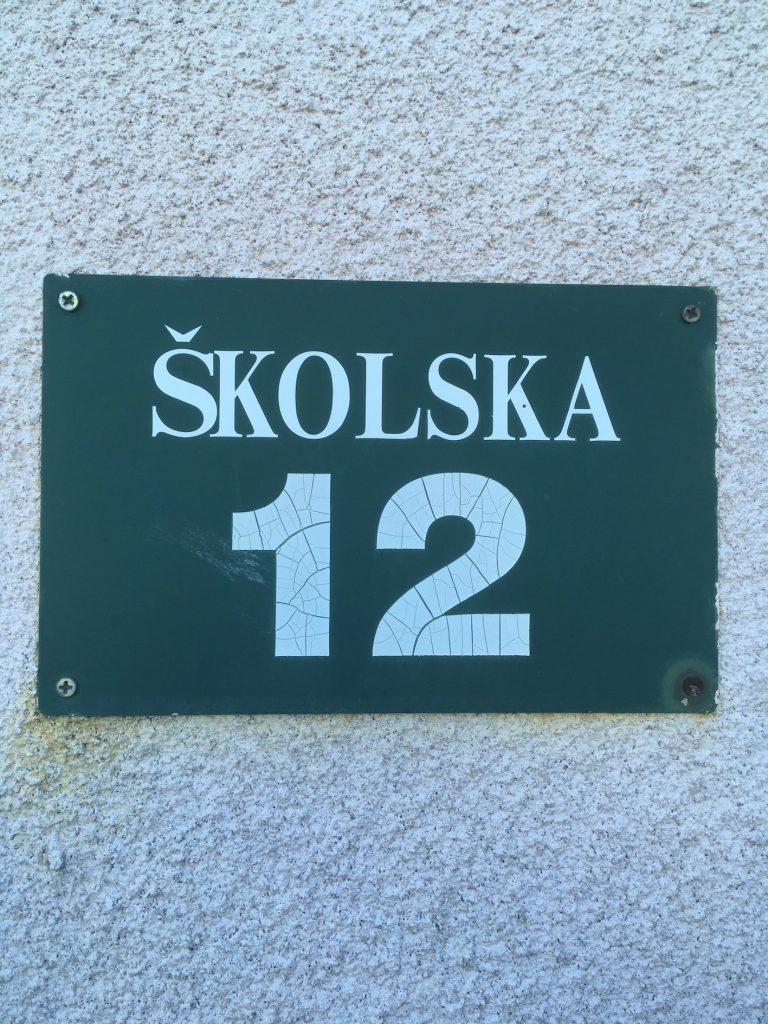 But then I realized that this strange moment was truly beautiful – the tools would have been lost, probably thrown in the trash, if we hadn't taken them. From a place where a couple that lived together until old age vanished, a new life is emerging, for me, for Gogo, for the family from Germany, for the neighbour, whatever it will be, we are all at a crossroads that can lead us into any direction. Our direction is Vis, and for many of us, it's a return, but for some co-founders of ISSA it will be for the first time visiting the archipelago.
As we were packing the last items into the car, we realized that we are exactly in front of "Školska street". The couple lived on "School Street" and it carries considerable symbolism. I love to read it as a good omen that confirms we are on the right track, from Školska street in a village in Slavonija to the School on the island of Vis.
Where there is determination and togetherness, no tools are lost.