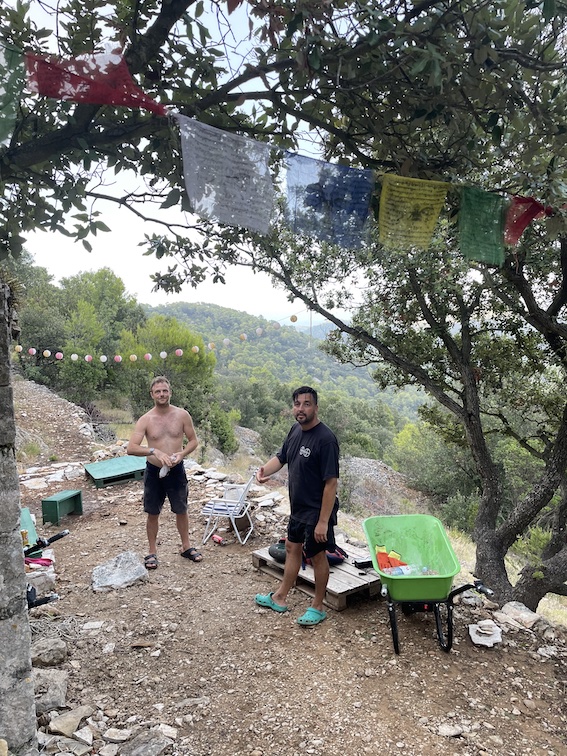 In the late summer of 2022, we were joined by a German artist and journalist, Jean Peters, known as the founding member of the Peng! collective which won the Aachen Peace Prize in 2018. We still had some 200 bags (20-30 kg each) of sand left, so Jean was not only kind enough but also enthusiastic to lend a hand and carry as much as we could that day.
After a well-deserved rest, we talked about art, tactical media and culture jamming away from the mainland, building archipelagos of autonomy here and now, but with our eyes on the future.
The future being, of course, carrying more material uphill and building the ISSA school.